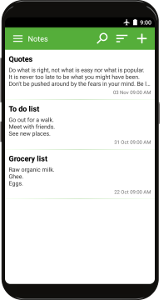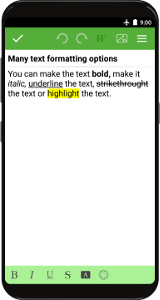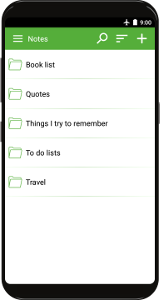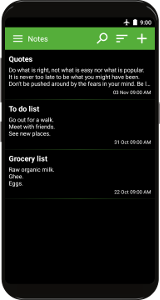 Offline notepad. You do not need an internet connection to use the app.
Online sync lets you access your notes from all your devices.
Lock the notepad with a password.
Folders for organizing your notes.
You can use the app widget for putting all your sticky notes on the home screen of your phone or tablet.
Comes in light theme and dark theme styles. Choose the theme that you prefer for the notepad.
You can change the color of any of your notes.
You can also control the font color and size for the entire notepad or for your individual notes.
Alarm reminders for your notes.
Wordpad text styles: bold, italic, underline, strikethrough and highlight options for your text.
Share your notes with other apps.
Backup and restore all your important notes.