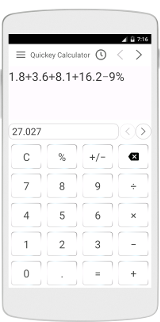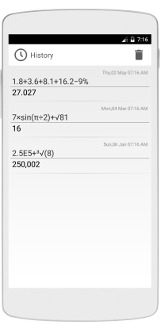 Percent Key (%).
Memory keys (M+, M-, MR, MC)
Tape for the previous calculations that you made.
Backspace key for correcting calculation errors.
Thousands separator.
Decimal precision.
Light theme and dark theme.
Many color schemes.
Free calculator for download.
Trig functions (sine,cosine,tan).
Factorial function.
Exponent function.
Square root and cube root.
Natural log (ln).
Logarithm function (log).
Factorial function (!).